I'm Standing on Million Lives was one of my favorite anime series of the latter half of 2020, so hearing a Season 2 was on its way earlier this year was welcome news.
For fans of English dubs, they should be similarly stoked today to hear the news that an I'm Standing on Million Lives English dub is coming to Crunchyroll later this year.
Crunchyroll made the announcement about an I'm Standing on Million Lives English dub today, along with news of the anime streaming platform also offering English dubs for several other popular anime.
Those amime are Battle game in 5 Seconds, and My Next Life as a Villainess: All Routes Lead to Doom! X.
In addition to the English dubs, I'm Standing on Million Lives and Battle Game in 5 Seconds will also get Spanish, French, German and Portuguese dubs.
The anime I'm Standing on Million Lives is based on the manga series written by Naoki Yamakawa and illustrated by Akinari Nao.
Weirdly, however, it has not fared particularly well with international views with those who use My Anime List currently rating the isekai anime only a 6.9 out of 10.
Considering the anime was one of my faves of the Fall 2020 seasons, that is disappointing.
The English subtitled version of Season 2 of the anime premiered in Japan on July 2nd, with the first episode of the new season "I Know, Let's Go to Jiffon".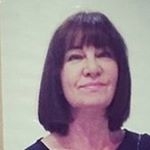 Latest posts by Michelle Topham
(see all)