Having watched the final episode of the first season of the anime I'm Standing on a Million Lives just a few minutes ago, and loved it I might add, I was thrilled to hear a second season of the show is already in production.
A news flash at the end of episode 12 announced the I'm Standing on a Million Lives Season 2, and that it will premiere in July, 2021.
A teaser video and a key visual (see below) also showed up on the show's official Twitter page around the same time.
The Season 2 key visual shows protagonist Yusuke Yotsuya attempting to smash something with a huge axe, while the strange half-headed 'Game Master' stands behind him.
I'm Standing on a Million Lives Season 1 premiered at the beginning of October, with its final episode, Episode 12, airing on Tokyo MX today.
It was concurrently streamed on Crunchyroll.
There is no word yet, however, if the staff and cast are returning for I'm Standing on a Million Lives Season 2, but it is likely most or all will.
That would mean Director Kumiko Habara would be back at Maho Film, along with Eri Kojima and Toshihide Masudate as Character Designers, Yuko Oba doing sub-character design and series composition by Takao Yoshioka.
Voice actors Yuto Uemura as Yuusuke Yotsuya, Risa Kubota as Iu Shindo, Azumi Waki as Kusue Hakozaki and Makoto Koichi as Yuka Tokitate would also return.
What we do know from the short trailer for the upcoming new season, and from the last episode of the first season, however, is new characters will be joining the original party.
And that the show's second season will take place in space (something I'm not that thrilled about, if I'm honest, as the original fantasy world was one of the reasons I enjoyed Season 1 so much).
For those who haven't yet watched the first season of I'm Standing on a Million Lives, the plot goes a little like this:
High school student and obsessive gamer Yusuke Yotsuya is at school one day when he is suddenly transported to another world. Upon arrival, he discovers two female classmates are also there. It is then he learns the three have been chosen by a mysterious half-headed being to complete a series of quests in what Yotsuya believes is a video game.

Every time a quest is completed, the three are able to return to their normal lives until the being brings them back into the other world in order to complete another quest. Every time they return, their party grows as another person is taken from the normal world and brought to the other world with them.
The I'm Standing on a Million Lives anime is based on the manga series Hyaku-Man no Inochi no Ue ni Ore wa Tatteiru written by Naoki Yamakawa and illustrated by Akinari Nao. (continue reading and watch the I'm Standing on a Million Lives Season 2 trailer below…)
I'm Standing on a Million Lives ending theme 'Carpe Diem' by Liyuu is upbeat and addictive
The English-language version of the manga is licensed in the west by Kodansha USA.
Watch the just-released short trailer for I'm Standing on a Million Lives Season 2 below, and check back to Leo Sigh often as we'll keep you updated on further developments.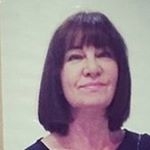 Latest posts by Michelle Topham
(see all)