One of the most surprising anime series from the fall, 2020 season was I'm Standing on a Million Lives (aka 100-man no Inochi no Ue ni Ore wa Tatteiru).
A series I enjoyed far more than I expected to, and one that seems to have done well with fans in both Japan and the west, considering it was greenlit for a second season as soon as the first had ended.
Today, an I'm Standing on a Million Lives Season 2 trailer was released.
The trailer shows off four new cast members and the show's Season 2 ending theme song — 'Subversive' by Kanako Takatsuki, who was the singer of Season 1's opening theme song.
The newly announced cast is Toshiyuki Tokonaga (Bungo Stray Dogs, Durarara!!) who will play Keita Torii, Ayana Taketatus (Dagashi Kashi, K-ON!) who will voice Yana, Aoi Yūki (Fire Force, My Hero Academia) as Ahyu and Shinichiro Miki (Fate/stay night, Gintama) as Canteele.
I'm Standing on a Million Lives Season 2 premieres in July, and is expected to be made up of 12 episodes like Season 1.
Watch the I'm Standing on a Million Lives Season 2 trailer below,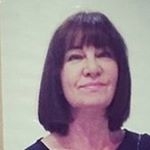 Latest posts by Michelle Topham
(see all)