Ubisoft's Immortals Fenyx Rising hasn't even released yet, and it already has a Season Pass that features three expansions and a bonus quest. In other words, grab this game and the Season Pass, and you could end up with enough gameplay for a whole new game.
Those three expansions sound like they cover the gamut of history as well, with skills and fight styles being borrowed from a variety of cultures and myths.
The first expansion is called A New God, and will have Fenyx attempting to beat The Trial of the Olympian challenges. If he survives, he will join the Inner Circle of the Pantheon.
The second Immortals Fenyx Rising expansion — Myths of the Eastern Realm — includes a new combat style based on Chinese martial arts, and will feature Ku fighting to stop the war between Heaven and Earth.
The third expansion in the Immortals Fenyx Rising Season Pass is The Lost Gods. This one introduces a new hero with cool new abilities called Ash, and a gameplay style with a top-down isometric perspective.
It also includes a new upgrade system. (article continues below…)
The Season Pass also includes an additional bonus quest called When the Roads Get Rocky for those that pick up the add-on at launch. The pass comes with the game's Gold Edition (which you can buy for $99.99) or is available to buy at a separate $39.99 cost.
Along with the three expansions, Ubisoft has also announced there will be free content coming up after launch, including free in-game events, vault challenges, daily and weekly quests and more.
Immortals Fenyx Rising is releasing on December 3rd, 2020 on Xbox One, PS4, PS5, Xbox Series X/S, Nintendo Switch, Google Stadia, Xbox One and PC.
You can grab the Season Pass at the same time.
Until then, learn more about the Immortals Fenyx Rising Season Pass expansions at Ubisoft and in the trailer below.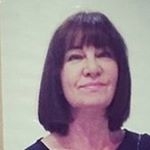 Latest posts by Michelle Topham
(see all)