If you enjoy anime shorts, you might want to give Inazma Delivery a shot.
Both seasons of the two-minute sci-fi anime short have just premiered on Crunchyroll and, let's just say, nine episodes in and I am already wondering what drugs the people responsible for Inazma Delivery are taking because, yes, it really is that crazy.
In a good way, though, as it had me laughing out loud in every episode.
What is Inazma Delivery?
Inazma Delivery tells the story of Hemingway, a young black pig who is working at the Inazma delivery company. The company promises to deliver any package, no matter where its destination might be.
One day, Hemingway is at work watching an English learning program on TV when out of one of the packages pops an extraterrestrial wearing a shark costume.
His name is Bytheway, and he wants to be sent back to his home planet.
Soon, the two are playing mahjong, competing against each other in video games, and Bytheway is discovering his love for beer, stealing the delivery truck, dragging Hemingway alone, then driving in time to whatever music is on the radio, and even being kidnapped by a French owl — in other words, once the two get together, crazy adventures ensue.
Inazma Delivery was animated by Kanaban Graphics, and is a short, funny, yet quite strange slapstick-style show that's worth a watch if all you are looking for is a few minutes entertainment.
Especially as it is beautifully animated, has a gorgeously cute art style, and tells a damn funny story in a just 2-minute, dialogue-free episode.
Oh, and if you have kids, they will really really love this.
Watch Inazma Delivery on Crunchyroll.
Or, if you prefer to watch your anime in one longer session, you can watch all 10 episodes of the first season of Inazma Delivery and the 10 episodes of Season 2 in the two YouTube videos below.
Just be warned, it really is the weirdest thing ever.
More information: The official Inazma Delivery website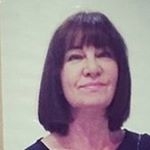 Latest posts by Michelle Topham
(see all)