Incredipede Free for Linux Users for Colin Northway's 'Open Source Appreciation Week'

Colin Northway, the developer of Incredipede, apparently loves Linux users. So much so, if you're a Linux user, he'll give you Incredipede for free during his '"Open Source Appreciation Week". How nice is that?
I'm not a physics-based game lover usually, but I must admit I like what I've seen with Incredipede, so if I was a Linux user I'd definitely be grabbing it. I mean, come on, a game that visually stunning deserves a place in any gamer's collection just to support the guy who made it. Emotionally, if not financially.
Northway also believes in the concept of Open Source so much, he's even giving away a portion of his profits from Humble Store sales to two open source projects — FlashDevelop and Box2D — for the next few days.
Linux users can grab Incredipede for free from Northway's Incredipede for Linux page for the next week or so. He even tells you how to get the game running so that it's visually gorgeous.
By the way, if you're not a Linux user, no worries. You can still pick up Incredipede during GOG's Summer Sale for just $4.99 for the next three weeks.
Meanwhile, check out the Let's Play Incredipede video below. Pretty, pretty, pretty.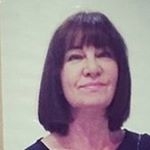 Latest posts by Michelle Topham
(see all)