If you like quirky, odd, unusual little movies, you may want to watch this trailer for the upcoming indie film 'William'.
The movie tells the story of a Neanderthal man, who is born in the present day after two scientists decide to recreate a human using DNA from the body of a Neanderthal man found in a peat bog.
One of the scientists then gives birth to him.
As he grows up, William, of course, is the only living Neanderthal in the present day and, like anyone else that is different from those around him, he finds himself always being the outsider.
It is up to William then to learn how to navigate the world, and to realize, no matter what happens, he should never blend in but instead should celebrate his differences in every way.
The indie movie 'William' stars Will Brittain (Skull Island) as the protagonist, as well as Brody Wilkinson, Connor Wilkinson,  Sydney Bell, Maria Dizzia, Kevin Dzah, Christian Convery, Morgan Taylor Campbell and Waleed Zuaiter.
The film was directed by Tim Disney, filmed in British Columbia, Canada and will be released in movie theaters in the U.S. on April 12th.
You can watch the just released 'William' trailer below.
Related Reading: Upcoming new film 'Someone Great' looks like something great — especially as Gina Rodriguez and DeWanda Wise are starring in it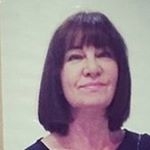 Latest posts by Michelle Topham
(see all)