With all the media attention on what a massive hit the PlayStation 4 is going to be, it's only fitting that they should also be looking at PS4 games.
After all, many of them are likely to be big sellers as well. One such game is Infamous: Second Son, the third game in the Infamous series developed by Sucker Punch Productions.
Advertising
With it being E3 this week, Infamous: Second Son also got a gameplay video and, holy moley, does this thing look awesome. I mean, come on, a hero that turns into smoke and flame, and then back again in the blink of an eye. Sweet, is all I can say.
Check out the Infamous: Second Son gameplay video below to see what I'm talking about.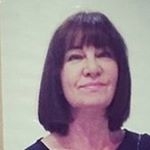 Latest posts by Michelle Topham
(see all)