€SCE Worldwide Studios showed off a very nice video trailer at E3 2013 yesterday for Infamous: Second Son, which introduces new hero Delsin Rowe, a brand new Conduit with an interesting ability.
Developed by Sucker Punch Productions, Infamous: Second Son will be the third game in the Infamous video game series. Interestingly, however, it seems to be heralding what we're currently seeing with the United States government's illegal spying on internet traffic via their Prism program, as the game takes place in an America where every citizen is monitored.
Infamous:Second Son introduces a new hero, Delsin Rowe, who becomes a Conduit when he absorbs the ability to manipulate smoke and produce fire and, thus, use it against his enemies — in this case, the United States government and its agents. (Wow, I wouldn't mind having that ability, how about you?)
Infamous: Second Son is set to release some time in early 2014. Looks like something I might grab. How about you?
Meanwhile, watch the video below. Cool, right?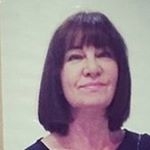 Latest posts by Michelle Topham
(see all)