Infinite Dendrogram Episode 7 is the latest anime episode to be delayed due to the coronavirus currently threatening China and much of the rest of Asia.
The official website for the anime announced today Infinite Dendrogram Episode 7 will not be airing this week in Japan due to a delay in production of the series in China.
The episode was scheduled to air on Thursday February 20th, 2020, but will now be replaced by the first episode of the series being rebroadcast instead.
Anime studio NAZ do not have a set date for when Episode 7 will air, but say an announcement will be made on the show's official website as soon as they do.
Infinite Dendrogram is now the fourth anime to be affected by the coronavirus in China.  The studio behind A Certain Scientific Railgun T announced the delay of that series' seventh episode yesterday.
That announcement followed on from similar announcements by the producers of Asteroid in Love and A3! SEASON SPRING & SUMMER, both of which are also currently on hold when it comes to when their next episode's will air.
With so many Japanese anime studios in partnership with or outsourcing production work to Chinese studios, we can probably expect even more anime episode delays in the coming days and weeks.
After all, not only is there no sign of the spread of the coronavirus in China abating any time soon, most studios still work on production for upcoming episodes right up until a day or two before the newest episode is supposed to air.
That means, when a Chinese studio is currently shut down due to more than 150 million people being in quarantine in China, episodes scheduled to air are now stuck in limbo.
It also means a number of anime series this season will have their final episodes pushed back. Depending on how long the coronavirus affects Chinese production,
With over 400 cases of the coronavirus of its own so far, Japan could also have problems hitting production targets on time should the virus continue its spread in that country.
Keep your fingers crossed health care authorities in both countries, and the rest of Asia, manage to get the COVID-19 coronavirus under control soon.
For people's lives first, of course, and then…for anime.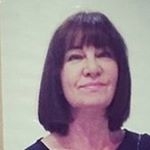 Latest posts by Michelle Topham
(see all)