There was a new Inō no Aicis trailer uploaded to the upcoming anime series' official YouTube channel today (a channel the show shares with anime Student Detective Fuuka-chan!). If you haven't watched it yet, you should.
Because this trailer not only shows off the cast members for the upcoming original net anime Inō no Aicis (aka 異能のアイシス  in Japanese), it also announces the release date — February 13th on YouTube — and gives us a good idea of just how gorgeous the character designs in this series will be.
The Inō no Aicis story
The Inō no Aicis plot revolves around Tokyo's Geso ward (don't go rushing to look it up on a map, it doesn't exist), a school district where the app AICis has suddenly become very popular.
No wonder really when you consider anyone that uses it suddenly acquires supernatural powers. Powers they use for their own benefit rather than anyone else's.
Soon all kinds of crimes and other negative situations are occurring, until a team of supernatural detectives steps in to help.
The cast of Inō no Aicis is Jin Ogasawara who plays Jindō Kiriya, Haruna Asami is the voice of Fūka Minase,  Chiyo Tomaru is Chiyo Izumi, and Hikaru Midorikawa voices Aka-ude.
Watch the new Inō no Aicis trailer below and drool over those gorgeous character designs. Then mark your calendar for Saturday, February 13th.
Official website for the original net anime.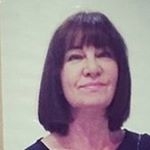 Latest posts by Michelle Topham
(see all)