Japanese voice actress Inori Minase is one of the most successful people in Japan when it comes to voicing anime characters.
Known for her roles as Chino in Is the Order a Rabbit?, Chito in Girls' Last Tour, Hestia in Is It Wrong to Try to Pick Up Girls in a Dungeon? and Rem in Re: Zero — Starting Life in Another World among so many other iconic roles, Inori Minase is a huge success for a reason.
She is a superb voice actress who absolutely embodies the roles she takes, and almost seems to change her entire personality in every new one.
No wonder then news out of Japan reports Inori Minase has just been cast as the only girl in the upcoming Fanfare of Adolescence anime.
Minase will play Eri Shimotsuki, the only girl at the horse racing academy that trains boys to be jockeys. You can only imagine then how wonderful she will be in the role.
Fanfare of Adolescence is an original TV anime coming from Aniplex and Lay-duce.
Called Gunjō no Fanfare in Japanese, the anime is being directed by Makoto Katō (Bloom Into You), with Hiro Kanzaki (Eromanga Sensei) designing the characters, and Hiroyuki Sawano (The Seven Deadly Sins) composing the music.
Other voice acting heavy hitters starring in the anime include Natsuki Hanae (Demon Slayer: Kimetsu no Yaiba) as Amane Grace, Shougo Yano (Given) as Yū Arimura, and Shimba Tsuchiya (Farewell, My Dear Cramer) as Shun Kazanami.
So, yep, it looks like Aniplex and Lay-duce are going all out for this show when it comes to the talent at least.
According to Anime News Network, the Fanfare of Adolescence plot goes like this:
The story takes place at a horse racing academy that trains boys to become jockeys. The three-year academy is very competitive, and those who wish to enter must not only pass an academic test but a physical and fitness test as well. Yū Arimura is a former popular idol who becomes enamored with horse racing after seeing it for the first time, and wants to join the academy. Shun Kazanami was raised on an island, and only experienced horse races through radio broadcasts growing up. Amane comes from a high-class family in England, and his father is a former jockey. Amane has previously attended horse racing academies in various countries. The show follows these three 15-year-old boys and others at the academy.
Fanfare of Adolescence premieres in April, 2022.
Let's just say, with the casting of Inori Minase, the anime is an immediate add to my 'Must Watch Anime of 2022' list.
Check out the first Fanfare of Adolescence trailer below.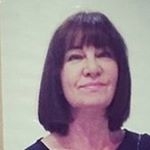 Latest posts by Michelle Topham
(see all)