The upcoming slice of life romance anime Insomniacs After School has released the show's first trailer and key visual on its official website.
The anime itself, however, will not premiere until some time in 2023.
The new Insomniacs After School trailer shows insomniac high school student Ganta Nakami going into the usually locked abandoned observatory at his school and discovering a sleeping Isaki Magari.
The observatory has been kept locked since a girl committed suicide, and several members of the now defunct Observatory Club followed her into death soon after.
Soon, the two students are friends, and helping each other deal with insomnia.
The Insomniacs After School key visual (above) shows Nakami and Magari as they walk together by a river bank, obviously hours after they should be at home and asleep.
Along with the trailer and key visual, we were also given the names of the two voice actors who will be starring in the main roles — Gen Sato (Tomozaki in Bottom-Tier Character Tomozaki) will voice Nakami, while Konomi Tamura in her first anime role is Magari.
Insomniacs After School (aka Kimi wa Houkago Insomnia) is based on the manga by Makoto Ojiro.
The TV anime is directed by Yuki Ikeda (chief animation director of Wave!!: Surfing Yappe!!), with Rintaro Ikeda (The Seven Deadly Sins: Imperial Wrath of the Gods) in charge of series composition, and Hiroaki Fukuda as character designer.
Liden Films is in charge of anime production.
Watch the first Insomniacs After School trailer below, and we'll keep you posted as more information about the anime is released.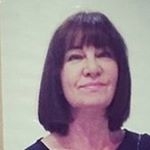 Latest posts by Michelle Topham
(see all)