Intel Core i9 processor now available for gaming laptops
If you think you cannot get into video gaming that requires high speeds on a gaming laptop, think again. Intel has just announced its Core i9 processor, which showed up for desktops last year, is now available for gaming laptops as well.
Intel says the i9 processor will be "the best gaming and creation processor Intel has ever built" and, having played games on a desktop with the i9 processor, I have to say I agree.
Advertising
If you want the absolute top-of-the-line i9 processor for your laptop gaming experience, however, you must buy the Intel Core i9-8950HK.
According to Intel, it can reach speeds up to 4.8 GHz with the turbo boost. It is also the first Intel processor offering six cores and 12 threads.
The chip maker says, because of this, it will give you a 41 percent improvement when gaming over their previous generation chips and, if you are a gamer who also YouTubes, you can expect your laptop to be up to 31 percent faster when streaming and recording your gameplay, and 59 percent faster when doing 4K video editing as well.
Yep, pretty darned awesome.
Be warned, however, the Intel Core i9 processors are likely to be ridiculously expensive.
Advertising
After all, if you look at the prices they charged when they released the i9 processors for desktops last year, you could be looking at between $1,000 and close to $2,000 per processor. And, if you are going to buy a gaming laptop with an Intel Core i9 processor already installed, Yikes!
I would say, unless gaming is your career and you really do have that kind of spare cash floating around, you might want to wait a year or two until Intel Core i9 processors in gaming laptops are becoming more the norm than the exception.
Just sayin'.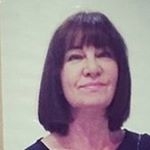 Latest posts by Michelle Topham
(see all)