The Interviews with Monster Girls ending theme 'Fairytale' by Sangatsu no Phantasia is a bit late to Leo Sigh's Best Anime Songs party.
After all, the supernatural themed anime series was released in early 2017, and a second series has not been forthcoming yet (sad!).
But, when it comes to superb cute girls anime and upbeat, sweet anime songs that get stuck in your head for hours after you've heard them, you really cannot beat 'Fairytale' by Sangatsu no Phantasia for that.
The track really does have an incredibly catchy melody and, along with the lovely ending animation, was one of my favorite anime songs of 2017.
Particularly with its upbeat lyrics talking about the importance of everyone having someone beside them that loves and always supports them.
I'm mentioning it today though as the song popped up on my radar again this week when I began rewatching Interviews with Monster Girls ( Demi-chan wa Kataritai) on Crunchyoll.
An anime series that never did get the recognition it deserved, and one that should definitely have had a second season by now as so many viewers adored it.
Especially as it had such lovely themes of take care of your friends, stand up for each other and make sure everyone is treated equally — no matter what race they may happen to be.
As for Sangatsu no Phantasia's 'Fairytale', it was written by Scop and was the fourth single released by the Japanese pop project.
The song eventually got a limited CD+DVD edition, a regular CD only edition, and a limited CD+DVD anime edition release in Japan.
According to Generasia, the music project itself currently has two albums out and seven singles with the last one, 'Pink Lemonade' the opening theme for the anime As Miss Beelzebub Likes, being released in 2018.
And yes, that one is just as cute and satisfying as 'Fairytale'.
Listen to Sangatsu no Phantasia's 'Fairytale' from the adorable Interviews with Monster Girls in the show's ending animation segment below, along with the full version of the lovely track below that.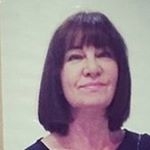 Latest posts by Michelle Topham
(see all)