The popular Interviews with Monster Girls manga series is sadly coming to an end.
According to Kodansha the manga, which was written by Petos and began publication in 2014, had its final chapter published in their Monthly Young Magazine earlier this month, with the 11th and final volume of the manga due to be published in February next year.
The series has been published in English by Kodansha USA since 2016. There are currently 10 volumes out.
Interviews with Monster Girls (known as Demi-chan wa Kataritai in Japan) has also been adapted into a TV anime, with Crunchyroll streaming it.
The anime (and manga) follows biology teacher Tetsuo Takahashi who lives in a world where demi-humans are finally being accepted into normal society.
So he takes on the job of teaching three of these 'demis' — Hikari Takanashi, a vampire, Kyōko Machi, a dullahan, and Yuki Kusakabe, a snow woman — in an effort to understand them, and to make life better for them overall.
The 10th volume of the Interviews with Monster Girls manga is already out at Kodansha, with the 11th volume likely out soon after it appears in Japan in February.
Meanwhile, the Occult-chan wa Katarenai (aka Can't Talk With Occult Girls) spin-off manga has eight volumes out, but its upcoming ninth volume will also be its last.
Watch the first episode of the Interviews with Monster Girls anime below, and catch up with the rest of the both seasons of the series on Crunchyroll.
RELATED: Interviews with Monster Girls' ending theme is such a cool upbeat song — Listen!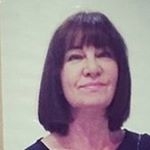 Latest posts by Michelle Topham
(see all)