InTheLittleDream vlog channel is actually quite addictive
The Yogscast's In The Little Wood (Martyn) is well known for his YouTube gamer channel, which has earned him almost 150 million views. What he's probably not as well known for, though it's getting more popular every week, is his InTheLittleDream vlog channel, where he posts daily blogs with his girlfriend Kaeyi (she of KaeyiDream).
The InTheLittleDream vlog channel started when Kaeyi and Martyn bought an apartment in Nottingham, UK and then moved in together. Daily vlogs since then have included tours of their apartment, furniture buying at Ikea, what type of groceries they buy and get delivered, and whether or not they had actually paid for two pairs of personalized trainers each or just one? (The company shipped them each two pairs, even though they'd only ordered one — yay, free trainers!).
While the InTheLittleDream vlog channel is nothing more than watching two 20-something British gamers talking about what they do during their daily lives and how much stuff they buy (yes, they buy a lot of stuff!), I'm absolutely addicted to watching them.
It's fascinating to watch people sitting in their apartment and talking to several hundred thousand people as if each one is their new best friend (and Martyn and Kaeyi do that very well).
Plus, as a Brit who left the UK eons ago, I love watching two British gamers in their daily lives as I get to see how British culture has changed so much in the years I've been gone.
I only wonder with YouTube vlog channels like this if eventually Martyn and Kaeyi will regret telling all their personal details to so many people they've never met, as well as to the world at large. After all, giving away your buying and eating habits, as well as your opinions on just about everything may just come back to haunt you one day.
In this case I do hope not, as InTheLittleWood's Martyn and his girlfriend Kaeyi are really quite lovely.
Watch one of their vlogs below — the one about the trainers not paid for — and see for yourself.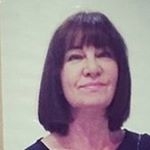 Latest posts by Michelle Topham
(see all)