I am a huge fan of Pop Up Parade figures. They are beautifully sculpted, usually true to the character's looks and personality, and at under $40 a damn good deal.
This week's pre-order of an Inuyasha Pop Up Parade figure on Good Smile Company's website, however, has increased these figures even higher in my estimation as he really is stunning, with a sculpt that is one of the best I've seen in Pop Up Parade figures so far.
The Inuyasha Pop Up Parade figure is from the last series Inuyasha: The Final Act. Check out his specifications below.
Inuyasha Pop Up Parade figure specifications
Although I am really just in love with the way Inuyasha looks with his flowing hair, cheeky expression and Tessaiga on his shoulder, the specifications for any collectable figure are important as well.
Oh, and according to Good Smile, he is one of the first in the Inuyasha Pop Up Parade series, with Kagome Higurashi also on pre-order at the moment. So let's hope we get the rest of the main characters soon.
Inuyasha is a typical Pop Up Parade figure standing around 170mm (6.69 inches) in height, and is himself in a standing pose wearing his typical flowing garb and with the aforementioned Tessaiga hoisted over his shoulder.
Just like all Pop Up Parade figures, Inuyasha is a painted ABS & PVC non-scale figure who comes complete with a stand.
Don't count on receiving the transparent plastic stand, however, as they can differ when the final product is delivered.
From the detailed photographs released by Good Smile, Inuyasha is beautifully sculpted and just about perfect in detail. (Look at those lovely waves in his hair).
Pre-ordering the Inuyasha Pop Up Figure
The pre-order on the Inuyasha Pop Up Figure is from now until Wednesday, June 23rd, 2021 at 23:59PST, if you are in the U.S. or Canada, and is selling for $38.99.
You can pre-order him on Good Smile U.S. He is estimated to ship in October.
If you are in Japan or elsewhere, the Inuyasha Pop Up Parade figure can be pre-ordered here. Pre-order times are from now until Thursday, June 24th at 12:00 JST. He sells for 3,900 yen, or the equivalent in your currency.
Oh, and yep, you can guarantee I hit that pre-order button about 3 minutes after I saw it.
Inuyasha: The Final Act is currently streaming on Hulu.
Updated, 2022: Check out the Inuyasha Pop Up Figure unboxing below, and then you can really see what you will get for your money. Cool, eh?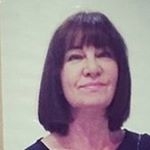 Latest posts by Michelle Topham
(see all)