After a trailer popped up in my YouTube Inbox for that fabulous anime series Invaders of the Rokujyoma!? Complete Collection on DVD and Blu-ray at Sentai Filmworks, I thought I would just remind you, if you enjoy harem anime with more than just a touch of the supernatural, then this one could be for you.
Invaders of the Rokujyoma!? aired in 2014 and, as a fan of parody, it is one of the cutest and funniest harem anime series I have had the pleasure of watching.
The Invaders of the Rokujyoma!? anime is based on the light novel series by Takehaya and illustrated by Poco.
The series has a stellar cast of voice actors as it stars Nichika Oomori (Yurine in Dropkick on My Devil!), Maria Naganawa (the wonderful Kanna in Miss Kobayashi's Dragon Maid), Eri Suzuki (Hikari in Amanchu!), Masumi Tazawa (Pauline in Didn't I Say to Make My Abilities Average in the Next Life?!), Yuuichi Nakamura (Gray in Fairy Tail), and Saori Hayami (Shouko in A Silent Voice).
Invaders of the Rokujyoma!? was directed by Shin Ōnuma (Fate/Kaleid Liner Prisma Illya,  Ef: A Tale of Memories and Kokoro Connect), with script composition by Shougo Yasukawa (Mitsuboshi Colors) and animation by Silver Link.
The blurb for the series goes like this and, yes, it is just as much kooky fun as it sounds:
When Kotaro Satomi discovers an apartment for the ridiculously low rent of 5000 yen a month, he knows there must be a catch. But it's not until AFTER he's moved in that he finds out  he's not the only one laying claim to Room 106 at Corona House, starting with teenage girl ghost, Sanae, who's currently haunting it!

Still not enough to break the lease?

Let's add in a Magical Girl, Yurika, who wants to take control of the room in order to block its powers from evildoers, a luscious Subterranean bombshell, Kiriha, who needs the room to launch an invasion of our world, and a fiery space princess, Theiamillis, who… well, you get the idea.

Can a lone high school student on a limited budget withstand the combined forces of the supernatural, metaphysical, subterranean, and alien worlds? Especially when they're all also incredibly adorable?

To keep that incredible 5000 yen a month deal, he's certainly going to try.
Invaders of the Rokujyoma!? Complete Collection is currently licensed by Sentai Filmworks, with the series selling there for just $32.99 for the DVDs and $38.99 for the Blu-ray.
Both include all episodes of Season 1 plus a clean opening and closing animation.
Check out the Invaders of the Rokujyoma!? trailer below before you head over there but, honestly, if you enjoy cute, funny and more than a bit crazy, you will love this one.
Special Note: And no, Sentai doesn't pay me to promote their stuff, I just love the company and many of the anime they have been able to license.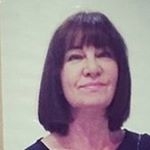 Latest posts by Michelle Topham
(see all)