I first heard Ireland's Molly Sterling singing 'Playing With Numbers' live during the Irish national final for Eurovision 2015 and, frankly, I wasn't that impressed with the song (liked her, just not the song). But, since the official video for 'Playing With Numbers' was released a couple of days ago, I've been playing it ever since as I've grown to love it.
What makes 'Playing With Numbers' so powerful, other than Molly Sterling's unusual and gorgeous voice, is that the song is actually quite a simple composition. Just the piano and her voice for most of the song.
What makes it even more powerful is Sterling is only 16 years old, yet she pulls off such a solid and mature performance, sounding a little bit like an Irish Sarah McLachlan while she's at it. Even more impressive, she co-wrote the song with songwriter Greg French. Pretty astounding really.
An easy entry into the final for Ireland this year, I'd say. Watch and listen to 'Playing With Numbers' below. What do you think?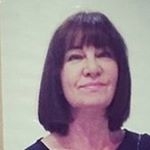 Latest posts by Michelle Topham
(see all)