Irish drag queen Panti Bliss was at TEDx Dublin a couple of weeks ago, where she gave a fabulous speech about what it's actually like being gay. And how 'all the little things' that we straight people take for granted aren't available to her, or to many other people who are gay. Something, if you're not gay, you probably don't ever think about.
"I am 45 years old and I have never once unself-consciously held hands with a lover in public. I am 45 years old, and I have never once casually, comfortably, carelessly held hands with a partner in public."
Panti goes on to say how it's a 'small thing' and it's not that nobody didn't want to hold hands, but that they didn't feel comfortable doing so. Why? Because of the looks, the comments and sometimes even the verbal or physical abuse that might come after it. "Gay people don't get to hold hands in public without first considering the risk".
And she makes you think, as a straight person, how gay people do usually have it so much differently than we do. How the smallest everyday things are often thought about much more carefully than they are for us, as they may just come with threats the rest of us wouldn't even think about.
Even for me, someone who has spent a couple of decades campaigning for gay rights, she still made me think.
So watch Panti Bliss at TEDx Dublin, and think about first of all how good you have it, if you are straight, or live in a place where being gay is completely acceptable.
And then think about what you can do to make sure gays have as much right to hold hands with the person they love as the rest of us do, along with every other 'right' we all take for granted. Because they should have.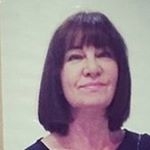 Latest posts by Michelle Topham
(see all)