Irish sitcom The Young Offenders gets a second series as response to first is "phenomenal"
The first episode of the new hilariously funny Irish sitcom The Young Offenders aired on BBC Three last week and hasn't even started airing on BBC One yet, but the BBC has already green-lit the series for another six episodes.
The Young Offenders stars Alex Murphy (Conor) and Chris Walley (Jock), and tells the story of two Irish teens trying to get through their teen years while avoiding major incident and, unsurprisingly, not succeeding particularly well.
No, Conor and Jock are not the brightest bulbs in the box, but they are certainly funny to watch.
The series was written and directed by Peter Foott, and is a spin-off of his award-winning movie of the same name.
Foott  himself says about the second series green light, "The response already to the show has been phenomenal, myself and the whole team have been blown away by it. To have BBC Three commission a second series so quickly is a dream come true, their support for the project has been unwavering from the start."
The Young Offenders airs on BBC One on Friday nights at 11.25pm starting tomorrow night. Yep, it's a late one.
My only complaint about the Irish show? Would have been nice if the Beeb had included sub-titles, as I can't understand half of what these lads are saying.
Watch scenes from The Young Offenders in the BBC video below to see what I mean, and tune in tomorrow night at 11:25pm to see what all the fuss is about.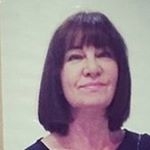 Latest posts by Michelle Topham
(see all)