An anime I enjoyed much more than I expected to was IRODUKU: The World in Colors — the P.A. Works produced time travel series about Hitomi Tsukishiro, a girl who is unable to see the world in color.
That 13-episode anime was so touching and sweet, I thought about its ending for days afterwards.
This week, IRODUKU: The World in Colors Blu-ray has gone on pre-order at Sentai Filmworks, and it's definitely one I'll be adding to my collection.
The IRODUKU: The World in Colors Blu-ray features:
All 13 episodes
Both Japanese with English subtitles soundtrack and an English dub
A clean opening animation
3 clean closing animations
3 Japanese promos
Sentai has this to say about the plot of the anime:
Although Hitomi lives in a world filled with magic and fantasy, she can only experience its many marvels in a dreary palette of black and white and grey. She does remember seeing color when she was young, but the hues and vibrance faded away as most of the people who were important to her left her life.

Her emotions have followed suit, becoming greyer, darker, and muted, until even the wonders of becoming a Mage and growing into a teenager rarely affect her. But Hitomi's grandmother has a plan to use a spell that would send Hitomi someplace where the two of them can meet… only this time, her grandmother will be 17!
You can pre-order IRODUKU: The World in Colors at Sentai Filmworks now.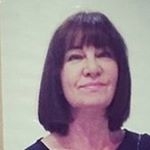 Latest posts by Michelle Topham
(see all)