Iron and Wine and Ben Bridwell sang 'No Way Out of Here' on Letterman last night
Folk rock singer Iron and Wine and indie rock band Band of Horses' Ben Bridwell were on Late Night with David Letterman last night, where they sang their new single, an awesome cover of David Gilmour's 'No Way Out of Here'.
The track comes from their upcoming collaborative cover album Sing Into My Mouth, and it really is lovely.
If you love what you hear here on Letterman (and who wouldn't?), Iron and Wine (aka Sam Beam) will be on a North American tour this summer. Ben Bridwell will join him in select cities.
The tour currently starts on April 23rd in Kansas City, Missouri and ends on August 29th in Dundas, Ontario. You'll find all the dates for the tour on Iron and Wine's website.
As for Sing Into My Mouth, Iron and Wine's sixth studio album, it will be released on July 17th. You can pre-order it on iTunes. I suggest you do, as this one looks like it's going to be stellar.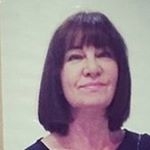 Latest posts by Michelle Topham
(see all)