The controversial Battlefield V will be released in October, with a beta for the game coming sometime before then.
But Battlefield V will also be getting a closed alpha long before that. How do I know that?
Because the news about a Battlefield V alpha started out earlier today with a tweet from an Electronic Arts software engineer.
The engineer, Jim Hejl, a principal software engineer at EA, published a tweet talking about a closed alpha for the game. Soon afterwards, however, the tweet was deleted with no explanation as to why.
The Battlefield V alpha tweet itself said, "
"There will be a Closed Alpha for Battlefield V. You'll hear more about it later this month. I will have a block of codes and we're gonna have a "Content Creation Contest" to give them away!! Prepare to get creative."
So is there going to be a Battlefield V alpha?
Yes, there definitely is. That's because several hours after his initial tweet deletion, Jim Hejl was back, and this time with a message from EA Help.
The message simply said "Hi there. There will be a closed alpha for Battlefield V. We'll have more to share later this month, but we can confirm it will be PC-only and across select territories. Mary."
So there ya go! Battlefield V will be getting a closed alpha, and it is very likely it is coming soon. Just hope your territory is one of those the alpha will be available in.
While you wait to find out, watch the Battlefield V official reveal trailer below the tweet as, so far, the game looks amazing.
I don't have any Closed Alpha details. Here's what EA has said about it: pic.twitter.com/bHUVkCCIxk

— Jim Hejl (@jimhejl) June 17, 2018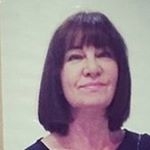 Latest posts by Michelle Topham
(see all)