Half the gamers I know are currently asking "Why is it, every time Blizzard launches a new game, the problems are so bad you end up wishing you hadn't bought it?"
Such is the situation for many players of Diablo II Resurrected at the moment, as the new RPG has been experiencing such severe server issues for the last couple of weeks, many players are spending hours just trying to get online and stay online.
This is primarily due to login issues, plus outages that have been plaguing Diablo II Resurrected since the game launched in September.
Outages that are still continuing even though Blizzard apparently carried out emergency maintenance on their servers last weekend.
It also doesn't seem to matter if Diablo II Resurrected players are in the United States, Europe or beyond, as issues are being reported from all regions where the game is currently available.
After tens of thousands of complaints on social media, however, the developer finally acknowledged there are problems today.
And yes, it looks like Blizzard is trying to fix Diablo II Resurrected login problems and outages to the best of their ability.
In a statement reported by Eurogamer, the Irvine, California-based developers said about the situation:
"We are aware of and are investigating issues some players have been experiencing in Diablo II: Resurrected. We have conducted emergency maintenance across all platforms, are closely monitoring server performance, and are making further adjustments and fixes as needed".
They went on to say they are working on both short-term and long-term fixes, and hope to be able to stabilize the game's continuing problems soon.
Finger's crossed because, as someone who has experienced more than just a couple of these outages myself in the last couple of weeks, the situation is becoming tiresome.
For those who haven't bought the game yet, Diablo II Resurrected is available on Xbox Xeries X/S, Xbox One, PS5, PS4 and PC.
You may just want to wait a week or two to buy it until Blizzard gets their server issues under control.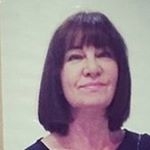 Latest posts by Michelle Topham
(see all)