Is Dontnod RPG 'Vampyr' releasing in 2018?
Anyone who has been waiting for the Dontnod Entertainment RPG 'Vampyr' to release has probably just about given up hope. After all, developer Dontnod's new game was initially supposed to be released in November, 2017. But that didn't happen.
Instead the French video game developer announced recently that they had pushed back the release until spring 2018 to give them more time to balance the game and make it shiny.
Now, during Episode Four of their web series 'Stories From The Dark' uploaded to YouTube yesterday, Dontnod announced the new release date as June 5th, 2018.
Along with the release date announcement, Philippe Moreau, the Game Director, said there would be strong gameplay mechanics, and an immersive atmospheric story "in which players truly embody their characters".
I have to admit the graphics do look gorgeous and the gameplay seems to be very immersive. I'm just a little worried about the lip syncing as, from the 'Stories From The Dark' video at least, it looks a bit off.
Watch the video below and see if you agree. Then keep your fingers crossed Dontnod manages to pull off the June 5th deadline as, the way its looking, this game could be one of the big hits of the summer.
You can, of course, pre-order the game now if you want to be sure you get it the minute it releases, and get The Hunters Heirlooms DLC with its exclusive sword, pistol and outfit as your reward.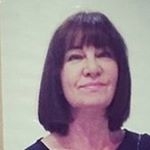 Latest posts by Michelle Topham
(see all)