I don't normally write about gossip of any kind, as I always think it's a bit nasty. This one, however, is kind of cute and worth a mention just because of the target, actress Emma Watson's, reaction to it.
Rumours have been flying in the UK this last week that Emma is dating Prince Harry. Rumours spread quickly to social media where Watson fans, and those already in love with Harry, were either cheering Emma on, bemoaning the 'relationship', or talking marriage and the possibility of eventually having a real 'Half-Blood Prince' arriving on the scene.
Alas, however, it looks like Emma Watson has nixxed the idea that she is dating Prince Harry, as she posted a cute tweet on her Twitter account that simply said:
WORLD ♥ Remember that little talk we had about not believing everything written in the media?!

— Emma Watson (@EmWatson) February 22, 2015

So, to answer your question, Is Emma Watson dating Prince Harry, I'd have to say, um…..no. Probably not. Unless, of course, the lovely Emma is just leading everyone off the trail. Could be. Could be.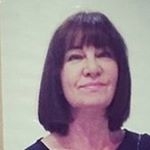 Latest posts by Michelle Topham
(see all)