With 505 Games/Sony suddenly announcing they will be publishing the PC version of Death Stranding, speculation is now rife that other PlayStation games may be coming to PC soon as well.
One game in particular fans are obsessing about is mythology based action-adventure God of War. A game franchise that has sold over 32 million copies since 2005, with more than 10 million of those copies from the 2018 game alone.
It is probably the top PlayStation game non-PS4 owners would love to play.
So, is God of War coming to PC? And who makes that decision anyway?
According to Cory Barlog, director of the 2018 game God of War, while he doesn't have any say in the decision at all — he really really likes the idea.
All you have to do is to read his response to a tweet from a God of War fan a couple of days ago (see below). A tweet intimating PC gamers want to play this amazing game, and now is a good time for that.
You know, I would love that. It is, sadly, a decision far above my paygrade. As is proven on a daily basis, I am no Kojima.

— Cory Barlog 🎮 🎃🦇🕸️ (@corybarlog) October 29, 2019
So, while Barlog doesn't seem to have enough pull to make it happen, you can be sure he will definitely be on board if it does.
Sounds like it might be time to harass Sony?
Meanwhile God of War is available now. But sadly, just for PlayStation 4.
Related: Watch the 'Raising Kratos' documentary to find out just how difficult it was to make God of War — it's free on YouTube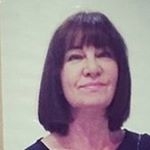 Latest posts by Michelle Topham
(see all)