The very popular anime Is It Wrong to Try to Pick Up Girls in a Dungeon? (aka DanMachi) has a new video game coming out in August.
The game, named Is It Wrong to Try to Pick Up Girls in a Dungeong? Infinite Combate (yep, another weird Japanese game name!) was originally due to be released in the spring in the west.
After COVID-19 panic caused many companies in Japan to shut down, however, the release of the game was postponed.
The developer PQube announced this morning the new release dates in the west for the DanMachi RPG will be August 7th for Europe and August 11th for North America. The game will be available on three platforms — PC, Nintendo Switch and PlayStation 4.
And yes, this DanMachi game is a long time in coming as it was originally scheduled for release in March, 2018 and then postponed a further four times in the more than two years since.
For big fans of the Is It Wrong to Try to Pick Up Girls in a Dungeon? franchise, there will also be a Collector's Edition. But only for the Switch and PlayStation 4 versions of the game as the PC version will only be available as a digital download via Steam.
That Collector's Edition will include a 100-page artbook, the game's soundtrack, a double-sided Hestia pillowcase and six art cards.
The Infinite Combate game itself will be an interesting mix of visual novel, a JRPG and a dungeon crawler. The DanMachi game will feature both content from season 1 of the popular anime series plus completely new content, and players will be able to choose the character they play — Bell Cranel or Ais Wallenstein.
Players will then play through different chapters of the game, being able to switch from Bell to Ais or vice versa depending on the chapter. They will also be able to take several members of a specific Familia with them as they adventure.
There is a Story Mode as well as extra dungeons content that will allow you to improve your fighting skills. There will also be special date events that will allow players to interact with characters like Aiz and Hestia.
You can currently pre-order Is It Wrong to Pick Up Girls in a Dungeon? Infinite Combate on the usual platforms.
Watch the just released trailer for the game below. Then go back to waiting for DanMachi Season 3.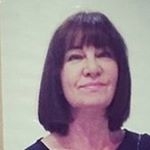 Latest posts by Michelle Topham
(see all)