The sandbox building and exploration game Lego Worlds was released last week, and I have had my eye on it ever since. It is a game that has been a couple of years in the making, was developed by one of my favorite game studios Traveler's Tales and, while in beta, was getting pretty good reviews. It is also a game that has been talked about, and sold, as a Minecraft clone.
Since Lego Worlds release on March 7th, however, reviews from gamers and critics have been mixed. So is Lego Worlds worth buying? And is it a game that will rival the popularity of Minecraft?
From all that I have read from both professional video game journalists and gamers who have played the game, my guess is probably not. And especially not for Minecraft addicts like myself.
After all, when you have played a game like Minecraft for any length of time, with its completely open world, and the ability to build and do anything you want to do, playing a much more restrictive game like Lego Worlds is probably not that much fun. At least, that is what reviewers are already saying.
Issues that plagued Lego Worlds throughout development still exist as well — camera problems, bugs that stop quests from being completed, cataloging of building items is poor — and the game's controls are said to be non-intuitive, and sometimes extremely frustrating and difficult to use.
So let's look at both the pros and cons of Lego Worlds so that, if you are thinking of buying the game, you know what you are letting yourself in for.
Pros of Lego Worlds
Low price — for a new game ($29.99 on Play Station 4, Xbox One and PC)
Beautifully designed biomes
Excellent world editing tools allowing you to shape the terrain any way you like
Ability to copy and paste whole structures into the game without the need for building
Thousands of items to build
Cool vehicles to use
Random characters that spawn and either attack you or remain neutral
Fun Lego humor
A lot of possibilities for creative play
Rules are introduced well, so they are easy to understand
Unlike MInecraft, there is a storyline, although not much of one
Some mods are already available
Cons of Lego Worlds
Still existent bugs that make completely quests frustrating — workarounds do work, but take up time
Game has been reported to crash quite frequently
Precise building is fiddly and takes a lot of time — tends to become tedious
Biomes are restricted until you 'unlock' them
Worlds are small, and are definitely not infinite
No crafting or gathering resources in order to be able to build
Difficult to use controls — reportedly better to play on a console than a PC
Camera tends to zoom around a lot without notice, gets in the way and is not intuitive
Menu screens for object designs are difficult to find and use, wasting time and compounding frustration
Frame rate issues that can cause you to have to stop playing until the game catches up
More restrictive gameplay than Minecraft
As you can see, there are a lot of pros and a lot of cons. From watching several Lego Worlds gameplay videos (watch one below), however, I can already see where, as a massive Minecraft fan that enjoys the ease of the game, Lego Worlds would just be too frustrating for me.
That's because I like the easy, intuitive controls of Minecraft. The ability to do anything and build anything, as well as the literally infinite worlds the game creates. I also love that the game rarely, if ever, crashes.
You, however, may think differently.
To get more of an idea about how Lego Worlds runs and works, watch the first in a new let's play series of the game in the video below. In the one below that, you can also find out about 15 things you need to know about the game before buying it.
So, is Lego Worlds worth buying? From what I have seen so far, for me, no, probably not. For you, however, it may be the perfect game.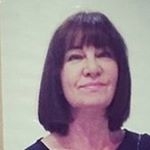 Latest posts by Michelle Topham
(see all)