If you have been trying to figure out how to watch the Sekaiichi Hatsukoi anime in the correct order, you have probably discovered there is something called Sakaiichi Hatsukoi: Propose Hen
An anime that is supposed to be watched after Sekaiichi Hatsukoi: Valentine-Hen.
Is Sekaiichi Hatsukoi: Propose Hen a movie though and, if not, how long is the anime episode, and what is the plot?
Is Sekaiichi Hatsukoi: Propose Hen a movie?
No, it is not.
It is an OVA that was released in Japanese movie theaters in February, 2020.
It came out after the first two seasons of the hit Boys' Love anime had been released, and was a way of keeping the attention of fans by giving them yet more stories featuring their favorite BL characters, without the production studio having to spend the money needed for a third full season. (Although that is probably on its way as well).
The Sekaiichi Hatsukoi: Propose Hen OVA is 21 minutes in length and, during that time, we get to see all three main couples — Ritsu Onodera and Masamune Takano, Shouta Kisa and Kou Yukina, and Chiaki Yoshino and Yoshiyuki Hatori — as well as the relatively new couple Takafumi Yokozawa and Zen Kirishima.
What is the plot of Sekaiichi Hatsukoi: Propose Hen?
Most members of the four main couples from Sekaiichi Hatsukoi are at the wedding of two colleagues from the Marukawa Publishing company. They also attend the after party, and are all soon surrounded by women who think they are gorgeous.
After all, while we all know these men are gay and in relationships with each other, the women who work with them, or who are authors represented by them, do not.
Sekaiichi Hatsukoi: Propose Hen follows each couple as they attend the wedding, and has all four couples dealing with some 'event' of their own.
Events that end up turning out well for all of them. (Well, after Onodera has had his usual panic attack when it comes to Takano, that is).
Personally, while I enjoyed the plot of Sekaiichi Hatsukoi: Propose Hen, the art style and animation is a little bit 'off' compared to the original two series.
The characters look 'not quite like themselves' (Onodera and Takano barely even look like the same people) and the animation is not particularly smooth.
But, if you want to learn absolutely everything you can about your favorite BL characters, it is still worth a watch.
Watch the Sekaiichi Hatsukoi: Propose Hen trailer below, and learn more about Sekaiichi Hatsukoi on Leo Sigh.
RELATED : Does Onodera end up with Takano in Sekaiichi Hatsukoi?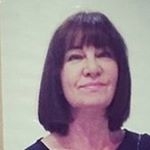 Latest posts by Michelle Topham
(see all)