Interested to find out if Konami's new action maze game Super Bomberman R is worth buying upon release tomorrow, or if it's too expensive at $50? If so, you will really want to watch the first 25 minutes of cut screens and gameplay in this new video from IGN.
Because, sure, it's definitely an old school-style game but, animation and graphics-wise, the game definitely looks cool.
Gameplay too looks fun, which IGN's Ryan McCaffrey and Daemon Hatfield prove when they play the game in battle mode — them and a couple of bots, that is — in the second video here.
The one thing, though, that seems to be stopping a fair number of people buying Super Bomberman R when it releases is the high price tag and, honestly, I can't blame them.
After all, $50 for a game that really shouldn't be any more than $20 is more than a little steep. Especially as some reviewers are already reporting it does feel 'dated', and gameplay could definitely have been better.
The problem is, with the Nintendo Switch releasing tomorrow with a very low number of launch games to actually buy for it — only 21 as of today, with several titles (World of Goo, Little Inferno, Human Resource Machine) already released on other platforms years ago — you may end up buying Super Bomberman R just to have something to play.
Up to you, of course, but do watch the two videos below before you decide to spend that 50 bucks or you may regret it.
Then, if you decide you do like it, you will probably have to wait for it to become available on most major gaming sites again seeing as how pre-orders have already sold out.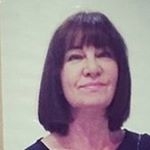 Latest posts by Michelle Topham
(see all)