When it comes to My Little Pony, there are probably as many adults as children that love these toys, animated series and books.
This year, a My Little Pony pen and paper RPG is in the works and, today, I stumbled across an excellent playthrough video series of the game I wanted to share.
The 'Tails of Equestria' video was put together by Tabletop Weekly, a new YouTube channel that concentrates on boardgames, war-gaming and tabletop RPGS.
And I am letting you know about his video, because it really is an excellent in-depth look at the game. An in-depth look that will give you a great idea whether 'Tails of Equestria' is worth buying when it releases, and if it is the type of thing you and your kids will love.
So what is 'Tails of Equestria'?
It's a new pen and paper RPG that comes in a hardback book. It's a storytelling game about friendship, sharing and solving problems without fighting.
It's incredibly family-friendly, is designed to get younger children into role-playing games (the game is targeted towards younger children, although you can guarantee a lot of adults will be playing this game as well), and teaches some good, strong morals.
Who is the game aimed at?
Mainly younger children, from around the ages of 7 to early teens. Like I said, though, My Little Pony is so popular with adults and some of the mechanics in this game are so interesting, there is plenty in it for adults too.
Whether you play with your children or with your similarly-aged friends.
What is character creation like?
Remember, 'Tails of Equestria' is aimed at young kids, so character creation is simple. Each pony character has a stat of Body, Mind and Charm, and each is given a type of dice. Then you pick whether you want your character to be 'Brawny' or 'Brainy', and that determines your starting stats. Finally, you pick your Talents.
Is the game violent?
No, it is a completely family-friendly game. Characters cannot die, there isn't any real violence in the game and, although there is fighting (called 'skuffles'), the ramifications of losing a fight are things like starting to cry, falling asleep or being captured.
For more on 'Tails of Equestria', watch Tabletop Weekly's delightful video below.
It is the first video in his playthrough series, and should help you decide whether you think 'Tails of Equestria' is worth buying. From what I know about the game so far, though, if you like pen and paper RPGs and love My Little Pony, then this one looks incredibly cute and could definitely be a winner.
The game will be released on April 18th.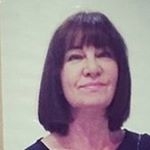 Latest posts by Michelle Topham
(see all)