I've been a member at Big Fish Games for about four years now. The world's top casual gamer website, Big Fish Games is a great place to pick up inexpensive games that are fun, innovative and offer hours of entertainment.
Big Fish Games has more than 2,000 games to choose from and releases a new game every day. For those like me, who play many games, BFG also offers a monthly club membership program. For $6.99 a month, you get special deals on tons of games and a free game credit. But is their membership worth it?
What Do You Get For $6.99 a Month? – I signed up for Big Fish Games monthly club membership program as soon as I discovered the website, as the price was so darned cheap. For only $6.99 a month (the price of two lattes), there are so many benefits, if you're a casual gamer you'd be crazy not to buy it.
Besides, other casual gamer websites charge as high as $19.99 a month for club memberships that don't offer any better perks than BFG.
A Free Game Every Month – For every month you're a Big Fish Game member, you get a game credit for a free game. This means, your club membership is technically free as it's just the same cost as if you purchase and download one game. The game credit is usable for any game on the website, except for the Collector's Edition games.
Game Discounts and Daily Deals – BFG club members get discounts on many games on the site, with prices sometimes 70% off the normal listed price.
There's also a program called 'Daily Deal' where a game is offered to club members for only $2.99 and a new game is featured every day. That means, even if you just stick to this program, you could purchase 30 games every month for the low price of $89.70. Now where have you ever seen a game deal that cheap?
Monthly Punch Card– For every game you purchase as a club member on Big Fish Games you get a punch card punched. At the end of the month, the number of punches on your card are tallied up and, for every six punches (ie: every six games you've purchased), you can download any game on Big Fish games for free. You even get one punch on your card for games as cheap as $2.99 meaning, technically, you could buy six $2.99 games in a month (only $17.94) and then choose another game (value $6.99) for free.
Tomorrow's Game Today– For club members, Big Fish Games also offers a program called "Tomorrow's Game Today". Only available to those with an ongoing BFG club membership, you can buy a brand new game the day before it goes on sale to the rest of the site. Perfect if, like me, you're always in a hurry to buy the new games as, by the time everyone else on BFG buys the game, you're already halfway through it.
Club Members Get Live Customer Support – Big Fish Games has excellent customer service anyway. But, if you're a club member, you also get access to live customer support, a godsend if you're having problems with a game download or have questions about a game.
I've only had to use it once so far, for just a quick question, but the customer service rep was friendly, knowledgeable and answered my question in about 30 seconds flat. Can't beat that kind of customer service, especially as nowadays it's rare.
An Incredible Choice of Game Genres – For casual gamers, Big Fish Games has a huge choice of game genres. Not just the Hidden Object games (HOGs) popular with most casual gamers, BFG also has puzzle games, match 3, adventure games, mahjong, time management games, word games, card and board games and lots more.
Since I joined, I've bought games from almost all the genres and, because I could download a 60-minute trial for every game, before I committed to buying them, I've ended up with some fabulous stuff.
For me, being a member of Big Fish Games monthly club has been one of the best online clubs I've ever joined. $6.99 is such a small amount of money and, with no hidden costs, no extra fees and a boatload of benefits, I can't imagine ever canceling it. But…..if you do want to cancel your monthly club membership, it's allowed at any time.
With more than 2,000 games online to download and a new one released every day, Big Fish Games has so much to choose from, you'll never manage to play them all.
Plus, with every one guaranteed as 'virus free', and the opportunity to download and test every game for an hour before you even purchase it, as well as play many games online for free, Big Fish Games, I believe, is the best website for casual gamers online. Bar none. It's really that simple.
More Information: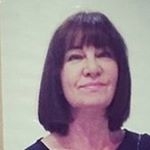 Latest posts by Michelle Topham
(see all)