I got hooked on the Junjou Romantica manga series after I had binge-watched all three seasons of the anime series adapted from it.
A BL anime that is one of my all-time favorites, and a manga series I binge-read all the way through in just two days.
Like many people when starting the manga, though, before I started reading it I wanted to find out if the Junjou Romantica manga series is finished?
If so, how many Junjou Romantica volumes are there? And do they differ in number whether you buy the Japanese or the English versions?
If you are as similarly obsessed as I am, here then is what you need to know about the future of the Junjou Romantica manga series.
Is it finished already and, if not, how many volumes have been published so far?
Has the Junjou Romantica manga now ended?
The answer to this question is actually two-fold, as it depends whether you are reading the manga in English or in Japanese.
If in English, the unfortunate truth is, yes, the Junjou Romantica manga is finished.
At least, that is, its English language versions ended publication in May, 2011 after American distributor and publisher TokyoPop initially closed after losing several licensing deals.
Related: Junjou Romantica Act 1 — Character analysis of Usagi-san — there's a chink in that armor
For those wanting to read Junjou Romantica in English then, you can only legally read it up to Volume 12.
If you can read Japanese, however, the manga series is still ongoing.
Chapters of the manga are currently published in the magazine Emerald three times a year, with new compilation volumes also consistently coming out.
Volume 25 of Junjou Romantica was released in Japanese in September, 2020 with Volume 26 coming out in Japanese in August, 2021.
Volume 27 should be on its way soon.
Oh, and interestingly, if you can read German, you can still buy the manga in German, with Volume 25 coming out in May this year.
As I currently live in Austria, I have managed to grab the last 8 volumes in German so far, and will continue to add to my Junjou Romantica manga collection that way.
For those of you who want to read the manga in English, however, your options are, unfortunately, very limited.
Although, you could do what I just did and message Viz Media begging them to license the series.
Come on, it's Boys' Love' and there really aren't any series in that genre as good as this one.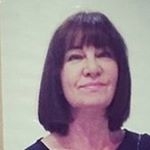 Latest posts by Michelle Topham
(see all)