The Last of Us, the PlayStation 3 action-adventure survival horror game soon to be released by Naughty Dog is getting a lot of people excited, and no more so than the critics. After all, if this game is anything like Naughty Dog says it is, it could just be the best game of 2013.
So, with reviews already starting to come in, does it look like the Last of Us is worth buying? What are the critics saying?
Here is just a small sample of some of the game world's major critics and their thoughts and scores for The Last of Us:
Eurogamer gives the game a 10/10
CVG another 10/10
IGN, holey moley it's a 10/10 — they call it a 'masterpiece' and a 'must play'
Destructoid – 10/10 — it "ended perfectly"
Digital Spy – 5/5 – "a beautiful world with a compelling story"
GameSpot – 8/10 – well, you can really expect much from them
Giant Bomb – 5/5 – they particularly love the multiplayer mode.
Let's face it, when just about every major game critic is giving The Last of US full marks and saying this is the best game Naughty Dog has ever produced – yep, I'd say it's definitely worth buying.
In fact, it's probably a must buy.
The Last of Us is due for release on June 14th. You can pre-order it now on most major gaming sites for just $59.99. Money well spent.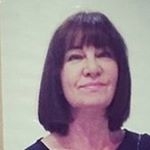 Latest posts by Michelle Topham
(see all)