Is The Order a Rabbit? Season 3 is getting a Blu-ray in the next couple of months.
Licensed by Sentai Filmworks, the Is The Order a Rabbit? Bloom Blu-ray Complete Collection is on pre-order at the moment at Sentai, and will be released on March 1st.
The Blu-ray retail price is $59.98, but is available at Sentai for $41.99.
The Is The Order a Rabbit? Bloom Blu-Ray features:
All 12 episodes of Season 3 of the comedy anime
A clean opening animation
9 clean closing animations
Japanese soundtrack with English subtitles
The anime comes on two Blu-ray discs, decorated with cute graphics of our favorite cafe girls.
Sentai describes the plot of Is The Order a Rabbit? Season 3 — a very popular cute girls doing cute things anime —  this way:
It's said that the best times always seem to fly by, and that's certainly been true for Rabbit House waitress Cocoa Hoto. It seems like only yesterday that she arrived at the unusual restaurant/boarding house and made it her goal to become an "older sister" to the owner's young daughter, Chino, and now Chino and her friends Megumi and Maya have nearly finished middle school and are trying to decide what high schools to attend!

Of course, there are tons of other events that will take place before those momentous occasions, and Cocoa, Rize, Syaro, and Chiya have plenty of adventures of their own to look forward to. From making it through busy holidays like Halloween, to just plain hanging out with best friends, the good times will always multiply like you know what.
You can pre-order the Is The Order a Rabbit? Bloom Blu-ray now at Sentai Filmworks, and expect to receive the show in the mail on March 1st or soon after.
And, if you haven't watched the anime, unless you're in my neck of the woods (Austria) or other regions where access is blocked, you can see all three seasons on Crunchyroll.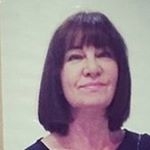 Latest posts by Michelle Topham
(see all)