The upcoming Is the Order a Rabbit? Season 3 — called Is the Order a Rabbit? BLOOM — has just gotten the most adorable final trailer.
The Is the Order a Rabbit? BLOOM trailer features all the returning characters from the first two seasons of the popular anime, plus the cute seven new classmates of best girls Cocoa and Chiya we will all soon be able to meet.
Animation studio Encourage Films also announced the new cast members that will be joining the popular cute girls doing cute things anime series.
They include:
Yoko Hikasa as Student Council President
Masumi Tazawa as Rei
Tomomi Mineuchi as Kano
Yuki Kuwahara as Anzu
Yuka Nukui as Nacchan
Ayaso Ito as Miki
Nao Shiraki as Karin
Along with the names, we also got to see a cute graphic, with the girls and their voice actors named in the same order as above.
Is the Order a Rabbit? BLOOM premieres in Japan on October 10th, and follows on from the second season, Is the Order a Rabbit??
Sentai Filmworks has licensed the anime for both digital release in the Fall this year and for a home video release — both in select markets around the world.
Until it releases in your neck of the woods, watch the final Is the Order a Rabbit? BLOOM trailer below and look how adorable all those girls are!
Petit Rabbit's' 'Daydream Cafe' is the best 'Is the Order a Rabbit?' song say Japanese fans
The fabulous Petit Rabbit's are back with the opening theme 'Tenkū Cafeteria', by the way, with Chimame-tai performing the closing theme song 'Nakayoshi! Maru! Nakayoshi!.
You can hear both songs in the trailer.
If the first two seasons are available in your region (they're not in mine), you can currently watch them on Crunchyroll.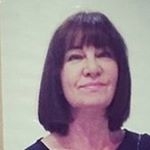 Latest posts by Michelle Topham
(see all)