Is Titanfall worth playing or should you give this Xbox/PC game a miss?
Let's face it, most gamers who know anything about the Xbox One know the newly-released Titanfall is one of the most important games that will be released in 2014. Why?
It's simple.
That's because Microsoft, who received a huge amount of criticism when they first announced the Xbox One would come with a slew of features few gamers wanted yet lacked features gamers did want, have much of their reputation riding on Titanfall. So, if this game is a lemon or gamers hate it, what chance is there Xbox One will ever be the gaming console of choice Microsoft obviously hopes it will be?
Not if gamers decide exclusive games like Titanfall being released on it aren't worth buying it for it won't be.
So, back to Titanfall and whether or not it's worth playing and whether or not it's helping the Xbox One's reputation so far……
Titanfall release and slew of errors and bugs
Titanfall was released on March 11th, 2014 exclusive for the Xbox One, Xbox 360 and, of course, for the PC.
Unfortunately, only a few hours after release, PC gamers and some Xbox One owners were all over the internet complaining about a slew of errors that occurred when they tried to connect to online gameplay. Errors that crashed the game or errors that prevented the game from saving their progress. That meant, just a few hours into the release and Titanfall was getting a bad rap.
But…..Respawn, the game's developers, leapt into action and within 24 hours or so had already issued a patch for the game fixing just about all the errors being reported. In fact, it now seems stable and access to online multi-player servers all but guaranteed.
Titanfall reviews
Reviews for Titanfall are now coming in thick and fast from games media all over the world and, so far, it's looking good from most. Reviewers are enjoying Titanfall's gameplay, the incredible movement ability of Pilots, and Titanfall's "giant robots blowing each other up".
What they're not enjoying is the generic storyline and the lack of a single-player campaign, meaning you have to be able to get online to play the game.
That being said, however, most reviewers are still much more positive about Titanfall than they're negative, which is probably making Microsoft breath a sigh of relief. After its initial turbulent release at least.
So which reviews should you read or watch to decide if Titanfall is worth playing?
With a fair number of Titanfall reviews out there to read or listen to, we decided we'd point you in the direction of this one — from the UK's CVG. That's because it's balanced, as objective as a video game review can be, and gives you a great rundown of what to expect both on the positive and negative sides of the game.
Plus, as CVG ultimately decides, Titanfall is "one of the most entertaining shooters in ages" and, although the storyline is weak and hardly impacts the gameplay at all, if you're looking for a fun game that will keep you entertained for hours on end, this review might help you decide that Titanfall is it.
If you do decide to buy the game, you can grab Titanfall at GameStop for 60 bucks.
Or, if you don't own an Xbox One yet, you can pick up the Titanfall Xbox One bundle for $500.
Meanwhile, watch the CVG video review below to help you make up your mind.
)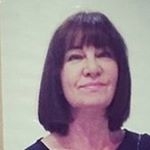 Latest posts by Michelle Topham
(see all)