Adorable American singer Charlie Martinez is the new darling of the British X-Factor this week, and fans have been desperately trying to find out – is Charlie Martinez dating anyone?
From a cute interview with ODE Channel, I'm happy to report, no, he's not. In fact, even with an astounding 8,000 new followers on Twitter in just the last few days, yep, Charlie Martinez is still single. (Which in and of itself is highly surprising as this guy is …….hot)
Martinez also told ODE he was nervous when he first got on stage for this second audition, but that the audience had really helped him by giving him support.
He was then asked, if he was looking for a girlfriend, what were the top five things he looked for in a girl?
Number one? Got to be attractive, as 'if you're not, it's not going to work out as you're not going to keep my attention". (Hmmmmm. No comment).
As for numbers 2 through 5? You'll have to watch what Charlie Martinez says about those in the video below.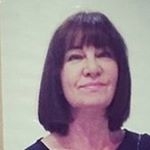 Latest posts by Michelle Topham
(see all)