Nadav Guedj, the Israeli representative for Eurovision 2015, released the video for his song 'Golden Boy' yesterday and, as I've now watched it six times, I have to admit this song is definitely growing on me. In fact, it's pretty cool.
I particularly like that it's a very modern song mixed with traditional Israeli music for the chorus, so it's different than most of the other Eurovision songs, and it definitely makes you want to bop along with it.
What's even more interesting about Israel's 'Golden Boy', is it's the first time in Eurovision history that the Israeli song has been sung in English instead of partly or completely in Hebrew.
The only thing I'm having trouble with when watching Guedj's 'Golden Boy' video? Can you believe he's only 16 years old? He looks like he's in his 20s, and seems to have the stage presence to match.
If nothing else, Nadav Guedj's stage performance at Eurovision 2015 should be interesting to watch.
We'll see him for the first time in the second semifinal of the contest on the 21st May in Vienna.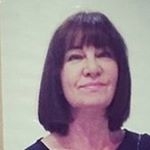 Latest posts by Michelle Topham
(see all)