Ittle Dew: a DRM-free game where you get to smash stuff
Ittle Dew could be one of the most beautiful independent adventure games out this year. That is, until you start playing it and then you realize it's more about smashing stuff, solving puzzles and stealing things than beauty. Ittle Dew is also a DRM-free adventure game, which is what attracted my attention to it in the first place. That and it's soooooo incredibly pretty.
In Ittle Dew, you play a dungeon-robbing little girl whose man goal is to break things and hit stuff while she's trying to find as much loot as possible. What makes the Ittle Dew even more fun, however, are the absolutely stunning graphics, the quirky, funny characters and the fast-paced gameplay. Yes, speed running is encouraged.
Which systems will Ittle Dew play on and where can you buy it?
You can buy the Ittle Dew DRM-free adventure game now for PC or wait a month and then it'll be available for download on Steam and GOG. You'll be able to play it on Mac, Ouya and Linux then too.
Plus, if you don't mind waiting until the fall, you can even grab it for Wii U and your favorite tablets (iPad and Android). Talk about trying to please everyone!
For more information, or to buy Ittle Dew now for your PC, check the developer's website.
As for Ittle Dew gameplay, watch the video below. Yep. I'm smitten.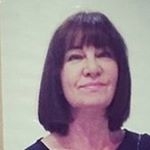 Latest posts by Michelle Topham
(see all)