'Code of a Killer' is a new two-part drama series airing soon on ITV that is based on a true story. It's a drama series that, from the trailer and from the importance of the scientific discovery and the subsequent criminal investigation it is based on, looks like it could be something pretty special.
Set in the mid and late 1980s in the UK, the TV drama tells the story of Leicester University's Professor Alec Jeffreys and his discovery of DNA fingerprinting, and how that fingerprinting was used by a British police officer in catching the murderer of two schoolgirls.
It was the first time DNA and blood testing was used to catch a killer, something that has had enormous implications for crime investigation ever since. In fact, some experts think it's the most important discovery of its kind ever made, particularly as it is now used by police forces all over the world, and has been used to solve hundreds of thousands of serious crimes.
'Code of a Killer' stars David Threlfall and John Simm, and is directed by Broadchurch director James Strong.
The official trailer has just been released, with 'Code of a Killer' itself airing on ITV most likely sometime in April (no official air date has been released as yet).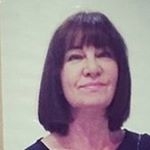 Latest posts by Michelle Topham
(see all)