When it comes to cranking out novels at the rate of ten or more a year, there are few authors better at it than Nora Roberts — the American romantic fiction author who also writes books under the pseudonym J. D. Robb.
Of course, Roberts' books aren't masterpieces of fiction, being pushed out as they are on a conveyor belt-like system. They have, however, made the writer both extremely wealthy and one of the most-read American authors in the last few decades.
Not a difficult feat when you consider Roberts has written and had published at least 235 books. Once you include her upcoming new book, J. D. Robb's 'Faithless in Death' — the 52nd book in the In Death series of books — that is.
Publication date of J. D. Robb's 'Faithless in Death' 
J. D. Robb's 'Faithless in Death' will be published in February, 2021.
It again features NYPSD detective Eve Dallas, with a story that goes something like this:
The scene in the West Village studio appears to be classic crime-of-passion: two wineglasses by the bed, music playing, and a young sculptor named Ariel Byrd with the back of her head bashed in. But when Dallas tracks down the wealthy Upper East Side woman who called 911, the details don't add up. Gwen Huffman is wealthy, elegant, comforted by her handsome fiancé as she sheds tears over the trauma of finding the body—but why did it take an hour to report it?

And why is she lying about little things?

As Eve and her team look into Gwen, her past, and the people around her, they find that the lies are about more than murder. As with sculpture, they need to chip away at the layers of deception to find the shape within—and soon they're getting the FBI involved in a case that involves a sinister, fanatical group and a stunning criminal conspiracy.
Don't expect earth-shattering writing, or fiction likely to win a serious literary award but, if you enjoy interesting characters, and a good, fast-paced story that will keep you enthralled until the last page, it is almost guaranteed J. D. Robb's 'Faithless in Death' will be able to give you that. (continue reading about J. D. Robb's 'Faithless in Death' after the promo, and watch a short video with the author talking about how she writes below…)
Elly Griffiths' The Night Hawks has Ruth Galloway in a new predicament — publishes February, 2021
J. D. Robb's 'Faithless in Death' will be published on February 2nd, 2021 in hardback, on Kindle and in an audio version. The U.S. paperback will hit shelves sometime in July, with the UK version arriving a month later.
To find out how J. D. Robb (Nora Roberts) got started writing books and how she writes, watch the short 'fan questions' video below.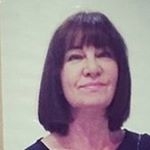 Latest posts by Michelle Topham
(see all)