Jackie Chan is out and about promoting his latest movie Chinese Zodiac. But, don't worry, it's not going to be his last action movie.
According to Chan, two years ago he was in Cannes and talked about the movie he'd just done with the words "That's my last big action movie". Chan says journalists and fans ignored the word 'big' and simply zeroed in on 'last action movie' and soon everyone was talking about how Jackie Chan was no longer going to be making action movies.
Wrong. Chan says doing some of the physical work on set is becoming more difficult for him as he gets older (jumping off buildings, jumping into car windows), so he'll be doing less of it in future movies. But that doesn't mean he'll be giving up filming those kinds of movies for good.
He does, however, get scared when he does many of the action scenes as they're often from great heights or during difficult situations, so he tells ODE how he sometimes overcomes that.
Watch Jackie Chan talk about doing stunts, choreographing a stunt, and his fear while doing them in the video below, and listen to him talk about meeting the late Robin Williams. It's a sweet story.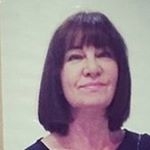 Latest posts by Michelle Topham
(see all)