Jacques Patriaque, Vienna's well-known boylesque performer, was one of the contestant's on Die große Chance yesterday – a talent show probably most famous outside Austria for giving Conchita Wurst her start. And, can I just say, he was fabulous.
Advertising
Then again, I knew he would be, which is why I fired up my computer at 2:15pm on a Friday afternoon, so I could watch the show live from Vienna.
Of course, as my German language skills are limited to "vielen Dank", Jacques Patriaque's obviously charming introductory segment before his performance flew over my head. But…..I am a great believer in how I 'feel' about someone, or the 'aura' (for want of a better word), they give off. And his? His is just lovely.
He smiles, he flirts, he laughs, he's a little bit shy, and every time he answers a question there's just a good feeling of 'warmth', and the sense of "wouldn't he be such a great person to know".
But, it's Jacques Patriaque's boylesque performance on Die große Chance that stands out even more as, right from the beginning, you just knew it was going to be fun.
Jacques' act starts with him dressed in a glamorous and sequined sailor suit and hat, looking saucy, naughty and more than just a little sexy. But soon you realize, as he points out here, his act is actually an homage to Jaws, beautifully choreographed and danced, and very very funny.
Advertising
Soon, after a partial and humorous strip, Jacques is tiptoeing into the ocean, where he's suddenly grabbed by a shark and disappears. What happens next? Watch the video below to find out.
But, let me just add, while you're watching his act, don't miss his flirty and charming facial expressions, the way he plays with his audience, the preciseness of his movements, and the sheer feeling of delight you get while watching.
With his boylesque performances, Jacques Patriaque does something that is unusual and, as is obvious from the positive reaction of the judges at Die große Chance, a lot more accessible to the mainstream than some might at first think.
As a friend of mine said earlier on today, "What he does usually isn't my 'thing' at all, but I really really liked this".
If you'd like to find out more about Jacques Patriaque, and you should, you can read more here.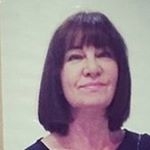 Latest posts by Michelle Topham
(see all)