Remember how Jada Pinkett Smith wrote about her mother's amazing bikini body a few weeks ago? Well, now it's Jada's turn. Pinkett Smith is fit and gorgeous on the cover of the January/February edition of Shape magazine next month sporting a stunning orange bikini, and she looks as equally amazing as her mother did.
Jada, at 43, is still only 108 lbs (well, she is a teeny tiny 5 feet tall), and says it's her husband Will Smith that motivates her to stay in shape, as she loves it that he still finds her so attractive after 20 years of marriage.
She also says she walks stairs in their apartment building a lot, as it's the best exercise for legs and butt, and often does it carrying weights as well.
Find out more about how Jada Pinkett Smith stays fit at Shape magazine, and do check out her cover photo. Gorgeous, isn't she?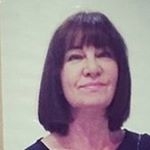 Latest posts by Michelle Topham
(see all)