Ellen Degeneres has the bad habit of scaring people that come on The Ellen Show, which, of course, is exactly what she did with actor Jake Gyllenhaal this week. A scare so bad, it made poor Jake say the 'F-word'.
Advertising
That's because, while Jake was quietly and eloquently discussing the films he makes, and how the 'dark movies' he does can sometimes be 'illuminating', Ellen had one of her staff leap out of a box right next to him, while wearing a dress and a frightening mask and…….. screaming.
As the box flew open, and the horrific creature jumped out, Jake's mouth fell open in shock and then he shouted "Oh my God, what the f…k", at which Ellen fell around laughing. She then tried to placate him by touching his knee but Jake was having none of it.
Watch the video for Jake Gyllenhaal's funny reaction to being scared, as well as for the hilarious faces he made.
Poor Jake. But he should have known. It's Ellen.
Advertising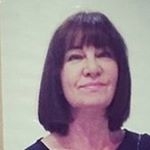 Latest posts by Michelle Topham
(see all)