British singer songwriter James Arthur has just released an acoustic cover of Olivia Rodrigo's 'Drivers License' on YouTube that is so so wonderful.
The cover version was shot on his phone and is just 1 minute and 26 seconds long — basically the first verse and the chorus of Rodrigo's smash hit song — but it is the utterly raw emotion that Arthur exhibits as he sings, plus his gravely voice and how he gets lost in the song as he sings, that makes this thing so damned beautiful.
Advertising
Just like that first time most of us ever saw James Arthur sing during his audition for the talent show The X Factor back in 2012, when he sang an acoustic version of Tulisa's 'Young', turned it into a massively emotional rap song, and we all immediately fell in love. (watch that older performance below).
Check out James Arthur's 'Drivers License' acoustic cover of Olivia Rodrigo's pop song in the singer's video below.
Arthur mentioned the cover on his Facebook saying:
"I tried so hard to avoid doing this coz every man and his dog has covered it but it's just such a beautiful song I had to".
If you want to see what he can do with acoustic versions of other songs, be sure to listen to his acoustic version of his own song 'Train Wreck', which he uploaded to YouTube last October.
That video already has almost 4 million views and counting.
Advertising
And, because something James Arthur released several years ago I must have speed walked to a thousand times, if you have not yet heard his mixtape All the World's a Stage, do yourself a favor and do that now.
It is spectacular and, in my opinion, still the best thing he has released. (That's embedded below as well).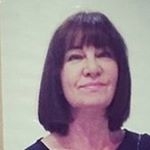 Latest posts by Michelle Topham
(see all)